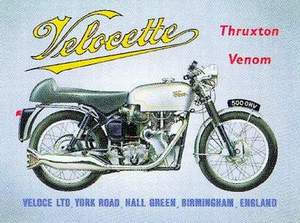 Johannes Gütgemann had left Germany to avoid army deployment. After he arrived to United Kingdom, he used the name Taylor. In 1884 he opened pharmaceutical firm Taylor & Co. A few years later he became interested in bicycle business and started to build "Hampton" bicycles in a small workshop at Great Hampton Street, Birmingham, together with his business partner William Gue. Gütgemann and Gue (known as Taylor Gue Ltd.) manufactured bicycles, rickshaws and motorized rickshaws.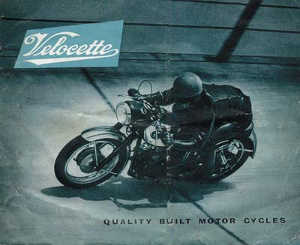 In 1904 they bought Kelecom Motors, Ormond motorcycle manufacturer based in London. The trade name Veloce was invented to sell their vehicles. The young company went bankrupt in a year, and in 1905 Gütgemann opened a new bicycle business at Spring Hill, Birmingham, naming the new firm "Veloce". With the help of his two sons, Percy and Eugene, he started to build motorcycles. He used 276 cc engine with an integral two-speed gearbox, designed by Percy. In 1911 Gütgemann was naturalized in Britain, and in 1917 he changed his family name to Goodman.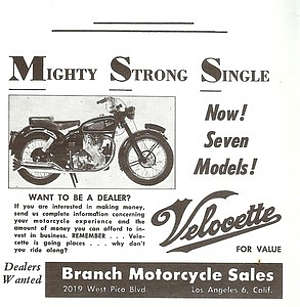 Their first vehicle sold under Velocette name was two-stroke 206 cc motorcycle from 1913. In the early 1920s, Veloce developed an overhead camshaft (OHC) 350 cc engine, which became known as the 'K' series, introduced in 1925. Some of "K" models were entered in competitions, such as the Isle of Man TT, with some success. In 1933, the company decided to introduce a new line of overhead valve (OHV) machines, in order to cut production costs (K series required much hand assembly). MOV, MAC and finally sports MSS model were introduced. A 350 cc version of the MOV was the basis for the company's World War II military motorcycles.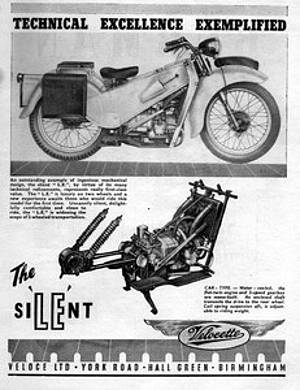 After WW2 Velocette's director, Eugene Goodman, planned an innovative and radical design that would appeal to a new market that needed cheap, clean and reliable transport. The famous LE model was designed: first MK1 (1948-1951), then MK2 (1951-1958) and finally MK3 version (1958-1970). Veloce company was also exporting sports models to USA, like 499 cc Velocette MSS from 1954, designed for desert racing. In 1956 the 349 cc Viper and 499 cc Venom followed. In 1960, Veloce introduced the Viceroy, a very unusual 250 cc opposed twin two-stroke scooter. Performance and handling of the Viceroy were first class. Unfortunately the scooter came as rider preferences were changing, and it was not a sales success. The late 1960s were the last years of production for Velocette motorcycles, production for the Velocette Viper and Vogue ending in 1968, "Special", Scrambler and Endurance in 1969, and MSS Venom and Velocette Thruxton in 1970. Veloce Ltd. closed in February 1971.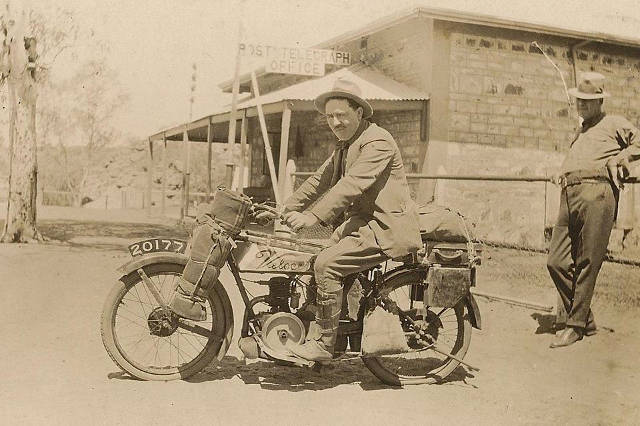 Trip across Australia in 1922