Aermacchi was an Italian aircraft manufacturer. Formerly known as Società Anonima Nieuport-Macchi, and from 1919 – as Aeronautica Macchi, the company was founded in 1912 by Giulio Macchi at Varese in north-western Lombardy. With a factory located on the shores of Lake Varese, the firm originally manufactured seaplanes. They built military aircraft for both World Wars. Soon after World War II ended, peacetime production began with a three-wheeler truck. Then, anticipating the motorcycle boom and intending to have a stake in it, the Aermacchi chiefs looked for a designer who could produce an attractive lightweight. Their choice was Lino Tonti, who had been at Benelli and had worked on aircraft engines during the war. Tonti designed a 50 cc motorcycle that broke the land speed record for the displacement. The bikes produced by Aermacchi were quite successful in the postwar Italian market, partly due to their use on race tracks. The firm designed and produced models incorporating the Italian word "Ala" (wing) in its names, such as "Ala Verde", "Ala Blu" and "Ala d'Oro" (respectively "green wing", "blue wing" and "golden wing"). In 1956 Chimera was marketed, their first 4-stroke motorcycle.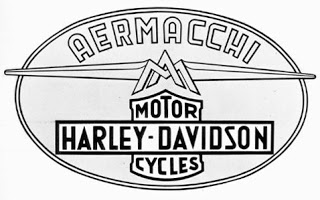 In 1960, 50% of Aermacchi stock was acquired by Harley-Davidson to produce, in its assembly plant at Schiranna (near Varese), several models of small bikes (125cc -350cc) for the American and the European market. This was an attempt to take back market sectors that were at the time increasingly being taken by Japanese manufacturers such as Honda and Yamaha. The first Aermacchi motorbike sold in USA under Harley Davidson name was Sprint 250 from 1961. Sprint 350 followed.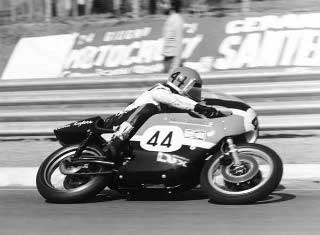 Aermacchi went on to have success in the Grand Prix motorcycle racingworld with rider Renzo Pasolini finishing second in the 1972 250 cc Roadracing World Championship. After 1974, when the American manufacturer acquired complete control of the Italian company, Aermacchi bikes re-badged as Harley-Davidsons won the 250 cc Roadracing World Championship three years in a row in 1974, 1975 and 1976. They also won the 350 cc World Championship in 1976.
In 1978, Harley-Davidson sold its Italian operations to the Castiglioni brothers, founders of the Cagiva motorcycle company, which continued to produce bikes branded "HD Cagiva" until 1980.