Zündapp was a motorcycle manufacturer founded in 1917 by Dr. Fritz Neumeyer, Friedrich Krupp and the machine tool manufacturer Thiel. The name Zündapp means `ignition system´. ZÜND = Zündung, APP = Apparat : Zündungsapparat. The company was initially focused on ignition systems for the automotive industry and detonators. As the WW1 ended, Zunder-und Apparatebau G.m.b.H. looked for a new market. In 1919 Neumeyer became sole owner and got involved into the motorcycle manufacturing. The first model, Z22, was officially introduced in 1921. Advertisements of the day proclaimed that their motorcycles were "Motorrades für jedermann," motorcycles for everyone.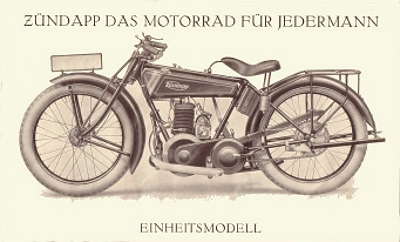 By the middle 1920´s despite the Weimar Republics disastrous economic times Zündapp had established itself as a major player on the German motor cycle scene having built and sold in excess of 25.000 units. In 1933 K series was started. The K-series bikes (the "K" actually comes from Kardanantrieb – a drivetrain model) could be found in multiple displacements, from 200cc to 800cc. From 1931 Ferdinand Porsche and Zündapp developed the prototype Auto für Jedermann ("car for everyone"), which was the first time the name Volkswagen was used. Porsche preferred the 4-cylinder flat engine, but Zündapp used a water-cooled 5-cylinder radial engine. In 1932 three prototypes were running. All three cars were lost during the war. Once the World War II started, Zundapp turned into an important supplier of motorcycles for the German army. From 1940 onwards Zündapp produced more than 18,000 units of the Zündapp KS750. This is a sidecar outfit with a driven side wheel and a locking differential, supplied to the German Wehrmacht.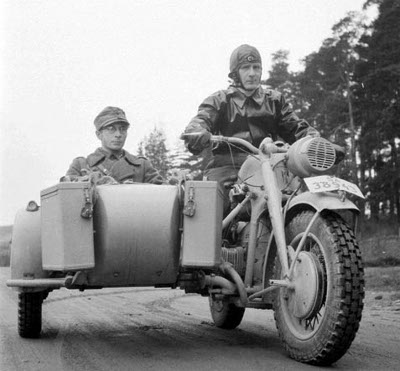 After the end of the war, Zündapp became more interested in smaller motorcycles, scooters and other types of vehicles that could prove to be extremely attractive for the German market. For instance, the company rolled out the Bella scooter just after the end of World War II, the bike being the main attraction of the Frankfurt show in 1953. The Bella production was stopped in 1958 when the company replaced the scooter with newer models such as the R175S, a 175cc bike. In 1951 Zündapp released the last of its heavy motorcycle models, but also one of its most famous: the KS601 (the "green elephant") with a 598 cc two-cylinder engine. From 1957 to 1958 the company also produced the Zündapp Janus microcar.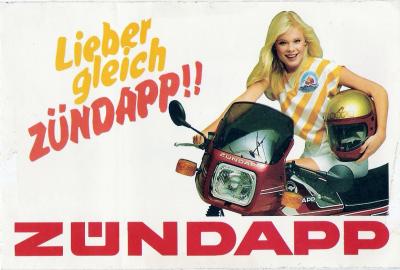 Initially headquartered in Nuremberg, the company moved in Munich in 1958 in order to develop new and more advanced models that could help it expand on the German market. However, after shutting down the Bella production, Zündapp experienced lots of financial problems and in 1984, the owners had to sell and close the entire company.