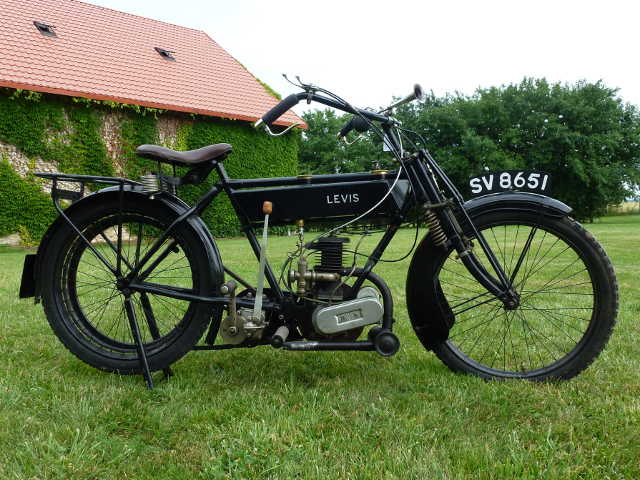 Levis Popular from 1919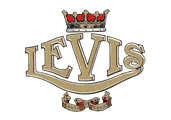 Levis (1911-1940) was a British motorcycle manufacturer based in Stechford, Birmingham. The company was run by two brothers, Arthur and Billy Butterfield. The first Levis motorcycle was a light machine with 2-stroke 211cc engine and belt-driven rear wheel. It was constructed by Howard Newey for Norton. Norton turned the design down and Newey joined Butterfield brothers; later he married their sister, Daisy, and so he joined the family business.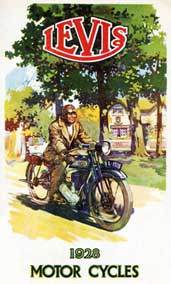 Levis motorcycles were simple, easy to run, suitable for unexperienced riders, and they were able to work many years without problems. They were named "Baby", when they were introduced, but soon the name was changed to "Popular". Later the short form of this name, "Levis Pop" was the prevailing one. Levis built also ladies' version with open frame and heavier model with 269cc engine and Druid fork. In 1914 this model was redesigned, it got 293cc engine and two gears, and next year 293cc engine was replaced with 349cc one. It didn't replace "Pop", it was an alternative. There was still a big demand for "Pop". In years 1919-1920 this light model was the only one to stay in production. In this time Levis worked on a new model with 247cc engine. In 1920 the new machine won 250 class in the Isle of Man TT, in 1921 it came second, and in 1922 it won again. Pop was produced until 1924. Levis motorcycles gradually became more complicated, and in 1928 a line of four-strokes was added. But they were always known for a good quality.