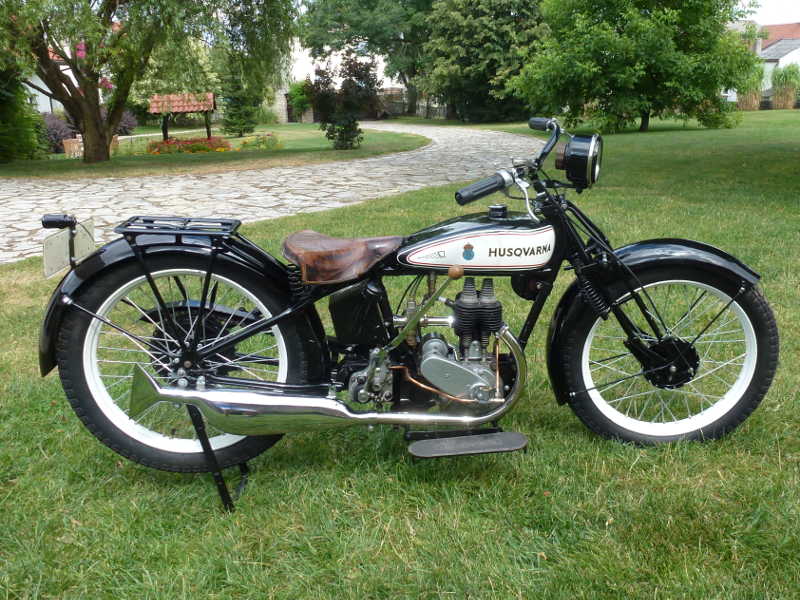 Husqvarna motorcycle from 1930. Tourist model 248 cc, with Bosch electric set. This model was described as No 30 in 1930 Husqvarna catalogue.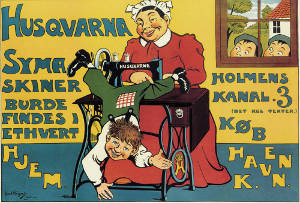 Husqvarna. At the beginning Husqvarna was armament firm, which had supplied the Swedish army with rifles since 1689. Like many others, they began producing bicycles in the late 19th century. In 1903, they made the jump to motorcycle manufacturing. In 1920, Husqvarna established its own engine factory and the first engine to be designed was a 550 cc four-stroke 50-degree side-valve V-twin engine, similar to those made by companies like Harley-Davidson and Indian.
Although they once made motorcycles for street use, and raced at road circuits such as the Isle of Man TT prior to World War II, they are more well known for producing world championship winning motocross and enduro bikes.

In 1987, the Husqvarna motorcycle division (not the other arms of the brand such as chainsaw production) was sold to Italian motorcycle manufacturer Cagiva. In July 2007, Husqvarna Motorcycles was purchased by BMW. Now the company is manufacturing motocross, enduro and supermoto motorcycles.