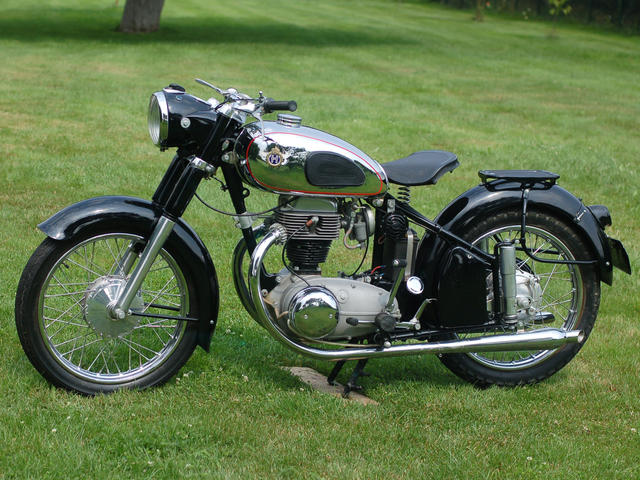 1951 Horex Regina 350 cc.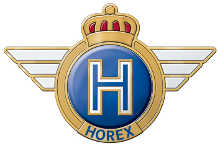 Horex was a German engine and motorcycle manufacturer founded in early 20s (see Horex-Columbia) and one of first German companies to come back to the industry after WW2. In 1948 they resumed production of pre-war SB35, designed by talented engineer Herman Reebe, who worked for Horex in 30s and 40s. And as early as December 1948 Horex was able to start production of a new bike, 350 cc single-cylinder Horex Regina model.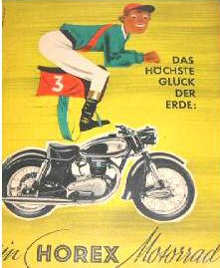 The engine was based on SB35 design, but the frame, suspension and brakes were new, very progressive and modern in this time. It was a good, reliable and very comfortable motorcycle, and it became the company's greatest success. In 1953 another version of Regina was added, 250cc, and then 400cc model joined the family. All together 18 600 Horex Regina motorbikes were built and they were exported to 60 countries. In 1955 Horex built another interesting model, two-cylinder 500 cc Imperator, but its potential was lost due to the industry crisis. Horex Regina was produced until 1956, when Horex ended motorcycle production. For another two years the company manufactured mopeds and parts for Daimler-Benz, until Daimler-Benz finally took Horex over in 1960.
Production years: 1948-1956
Engine: single cylinder OHV, air cooled, 342 cc, 15 HP (sports version – 20 HP)
Transmission: 4-speed, foot-shift
Top speed: 122 kph, sports version 126 kph