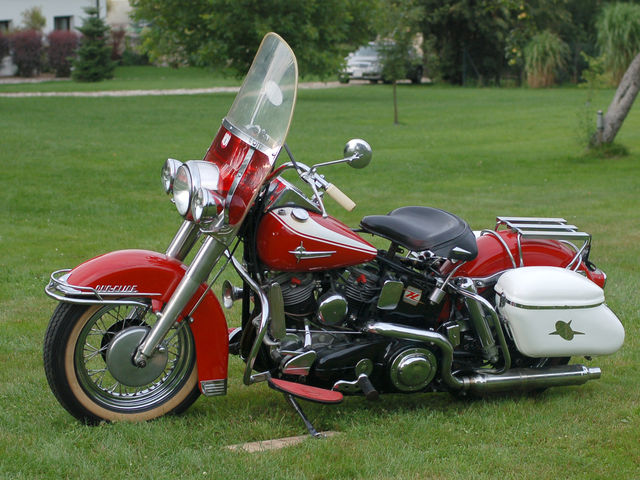 1962 Harley Davidson Duo-Glide. 73,7 ci (1207 cc) V-twin engine.
Duo-Glide evolved from FL model, first introduced in 1941. Initially FL was powered by 74 ci (1,210 cc) "Knucklehead" OHV engine, In 1948 it received the "Panhead" engine, and one year later it was given a new front suspension and a model name to go along with it. Beacuse it was Harley Davidson's first production with hydraulically damped telescopic forks, FL was officially called the Hydra-Glide. The next big change happened in 1958. New frame included a rear swingarm suspended by a pair of coil-over-shock suspension units.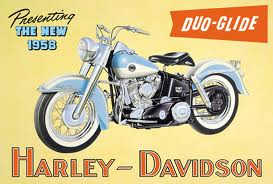 In honor of this fully suspended chassis, the FL's model name was changed from Hydra-Glide to Duo-Glide. In 1958 Duo-Glide appeared in sales catalogs. Two transmission standards were used: hand-shift/foot-clutch or foot-shift/hand-clutch. In 1962 Duo-Glide was offered in Sport Solo version (1310$) and Super Sport version (1375$), both of them could be bought with hand shift or foot shift, so all together four types of Duo-Glide were available.