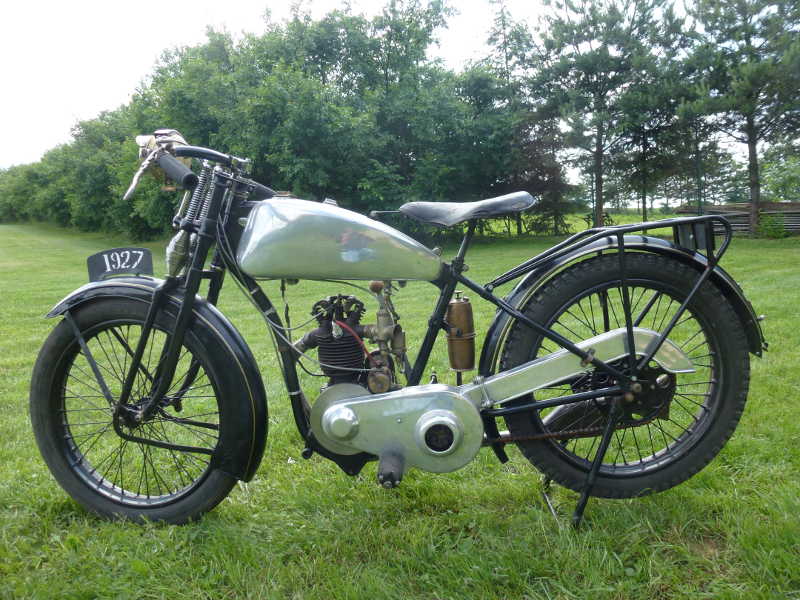 Harlette, a rare French motorcycle from 1927, with Zurcher ohv 175cc engine. The suspension, the fuel tank (what's interesting, the tank is made entirely out of aluminium) and other features are patterned on Harley-Davidson design, like all bikes from J.&H. Gerkinet's manufactury.
J.&H. Gerkinet, the company based in Jeumont, France, was a French motorcycle importer and manufacturer in 20s. The firm was established in 1923 (according to other sources, 1924). It sold mostly lightweight motorcycles, up to 350cc, with Train or Zurcher engines. Gerkinet brothers were importers of Harley-Davidson motorcycles. Their own motorcycle, Harlette, was imitating Harley-Davidson bikes. Even the colors were to resemble the American make. From 1925 the Gerkinets were importing from Austria and assembling in France Puch two-stroke motocycles, 125 and 175cc, and sold them under Harlette-Geco name (below). The bike is sometimes called "Harley-Davidson Puch".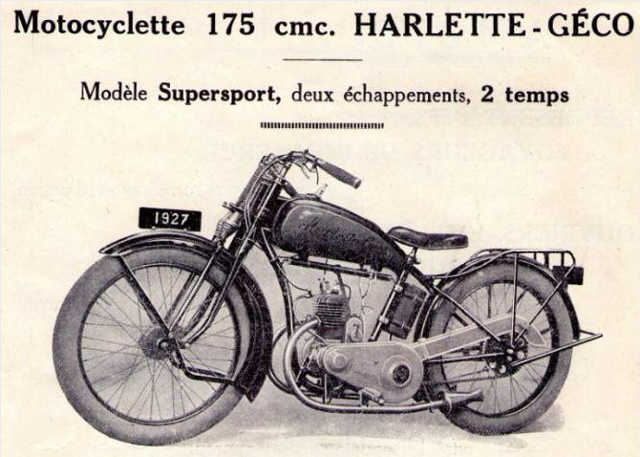 In 1928 (according to some sources, 1927) Gillet, a Belgian company, took over Gerkinet & Co and since this time they were building Geco-Herstal motorbikes with 175cc, 250cc and 350cc Zurcher engines. The production ended about 1930.