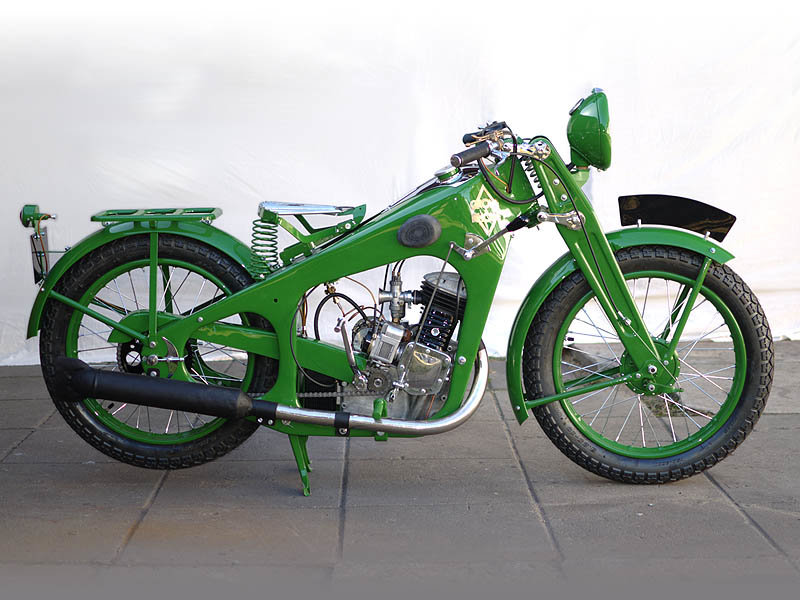 Gnome at Rhone 3CV Type Junior 250cc, French motorcycle produced from 1933 to 1938.
Société des Moteurs Gnome et Rhône was established in 1915, when two engine manufacturers decided to merge after several years of fierce competition. They were: Société des Moteurs Le Rhône owned by Louis Verdet and Société Des Moteurs Gnome owned by two brothers, Louis and Laurent Seguin. During WW1 Gnome et Rhône 9-cylinder aircraft engine was used both in French and British service. Somewhat ironically, it was used in German army as well: Oberursel had taken out a license just before the war.
With the end of the war the company rapidly diversified, using their factories to produce chassis and engines for the Rolland-Pilain and Piccard-Pictet cars, along with Ansaldo diesel engines, refrigerators, sewing machines and even jackhammers. In 1920 they introduced their first motorcycle, simply known as the Gnome et Rhône 500cc. Various models were produced up to the early 1950s, typically advertised as simply "Gnome Rhone" with no accents.