The brothers William and Edward Douglas founded the Douglas Engineering Company in Bristol in 1882. Initially doing blacksmith work, they progressed to foundry work and then acquired the flat twin design of W. J. Barter by taking over his company when it failed. Barter had founded Light Motors Ltd and produced his first single-cylinder motorcycle between 1902 and 1904; he had then produced a 200 cc horizontal twin called the Fee, but he was unsuccesful; he sold his business to Douglas brothers and he started to work for them. From 1907 a 350 cc Douglas version was on sale.
During World War I Douglas was a major motorcycle supplier, making around 70,000 motorcycles for military use (above). The company also built a range of cars between 1913 and 1922 (below).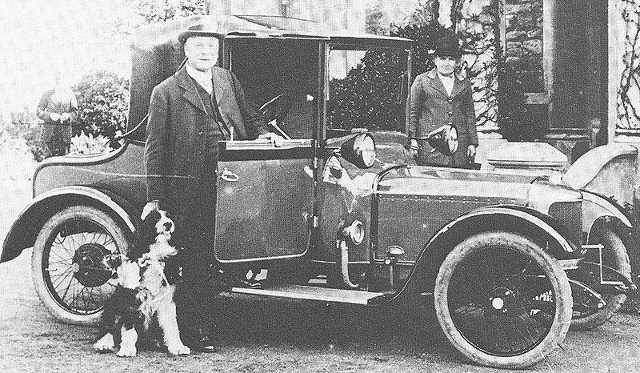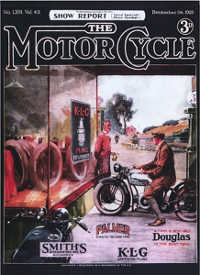 In the 1920s Douglas built the first disc brakes, and had a Royal Warrant for the supply of motorcycles to the Princes, Albert and Henry. Douglas motorcycles also became popular in dirt track racing. The 1923 RA model with disc brakes was favoured initially and this prompted Douglas to build specific dirt track models. These motorcycle designs were gradually increased in size and power with 500 cc and 600 cc engines fitted to the DT5 and DT6 Dirt Track models in the late 1920s and early 1930s. The engines had hemispherical heads and a short rigid forged crankshaft. They dominated dirt track racing for about three years. In 1929, the most successful dirt racing year, 1,200 Dirt Track motorcycles were sold. Douglas wa also succesful in other races, including Isle of Man TT. The Endeavour, a 494 cc shaft drive model came out in 1934. Like other companies of the time, they were struggling, and attempting to diversify into other modes of transport.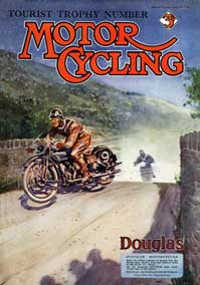 In 1935 they were taken over by BAC, British Aircraft Company. Motorcycle production continued into World War II and was extended to generators. In 1948, not long after the war, Douglas was in difficulty again and reduced its output to the 350 cc flat twin models (see Douglas MK4).The 1955 350 cc Douglas Dragonfly was the last model produced. The Westinghouse Brake and Signal Company Ltd bought Douglas out and production of Douglas Motorcycles ended in 1957. Douglas continued to import Vespa scooters into the UK and later imported and assembled Gilera motorcycles. Douglas gained significant attention in 1932–1933 when Robert Edison Fulton, Jr. became the first known man to circumnavigate the globe on a 6hp Douglas twin fitted with automobile tyres. Fulton went on to write a book on his adventure titled "One Man Caravan".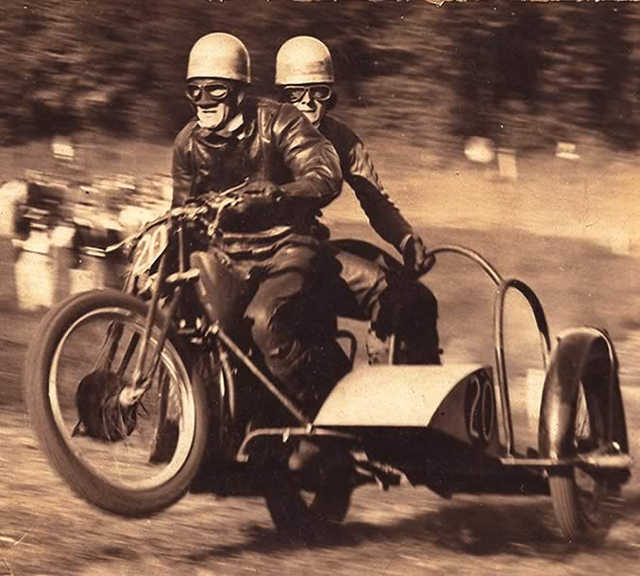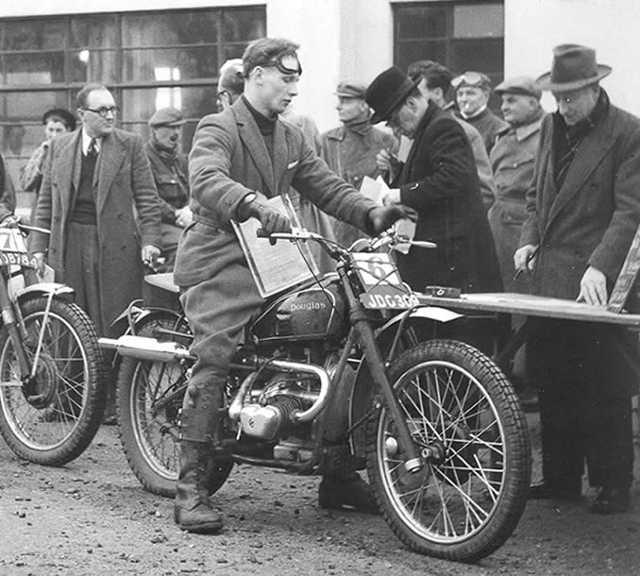 Douglas at the races. Photos from www.douglasmcc.co.uk