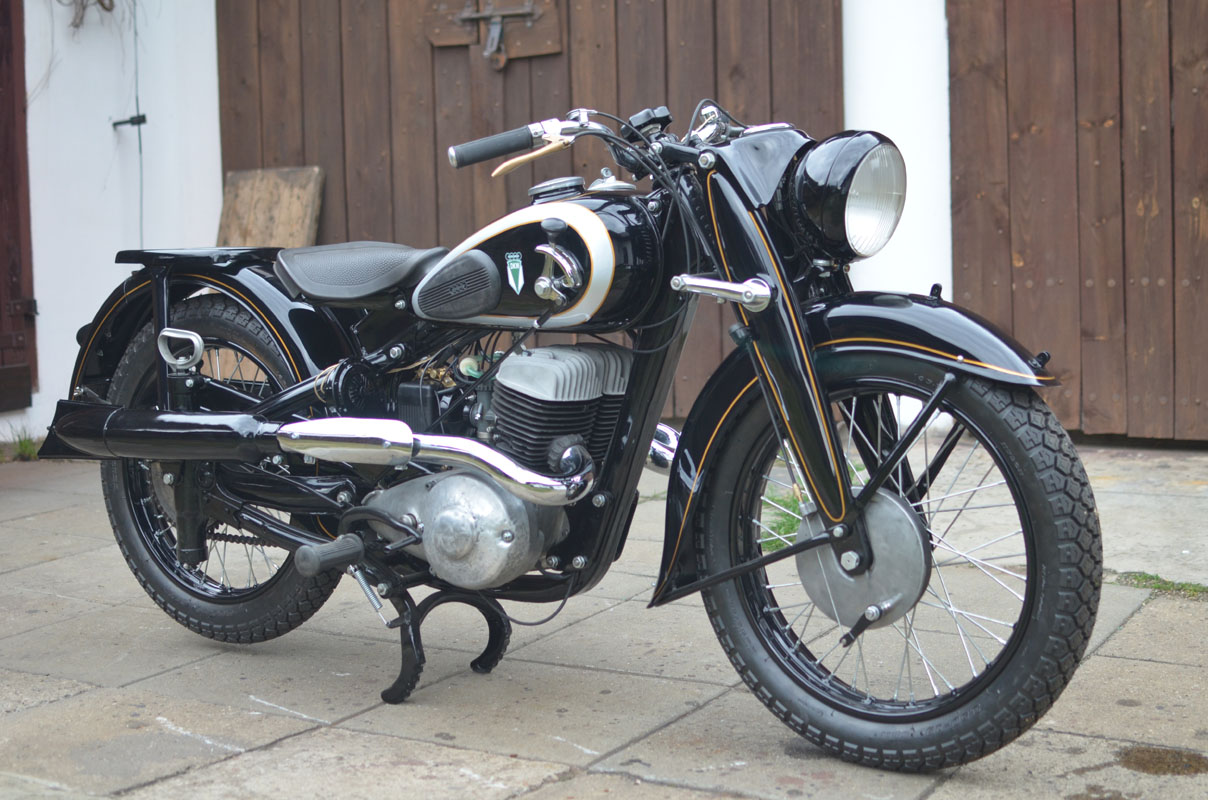 DKW NZ 500cc, produced in years 1939-1941. This motorcycle was built in 1940.
Below: DKW NZ 500 off-road sport version ("Geländesport"). Image from www.dkw-autounion.de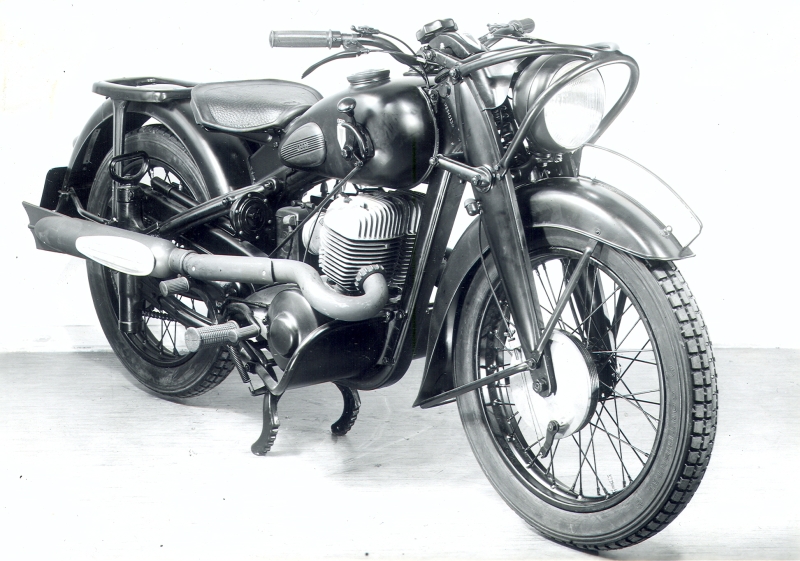 DKW NZ motorcycles were introduced short before WW2. They came in several sizes, from 250cc to 500cc. Wehrmacht adapted DKW 350 as a military motorcycle, so production of this model was the largest one.
DKW NZ 500 was a luxury vehicle with many new technical solutions, fast and comfortable, Front and rear suspension, four-speed gearbox operated by hand or by foot, powerful engine. The only drawback was its high price.