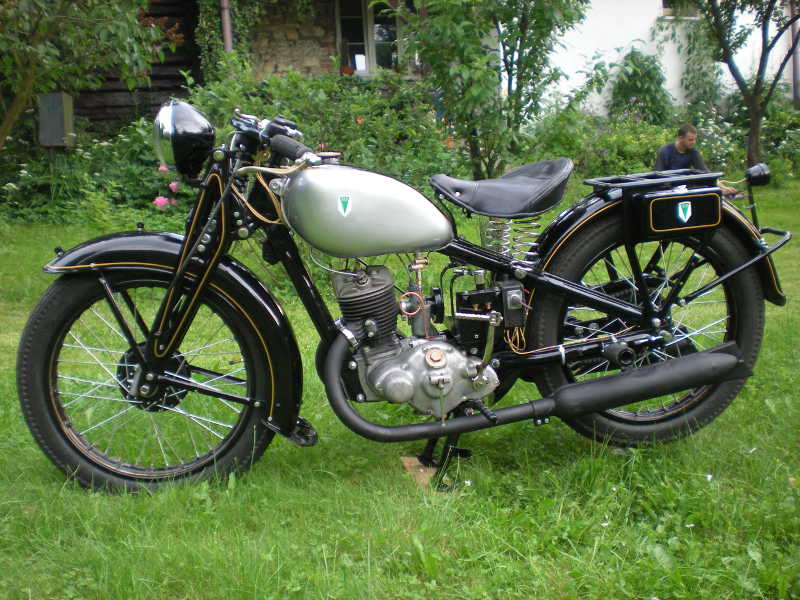 DKW Block 200. This model was built in 1931-1933. Luxury version with an electric starter. The vehicle has been restored (more information)
DKW Block was a model with compact engine and transmission system. It was available in several sizes and types. Block 200 and Block 300 (with 200cc and 300cc engine, respectively) were most popular ones; 13000 units were built. One hundred of 250cc Blocks and about 760 of 350cc Blocks were made as well. In 1933 a lightweight Block 175 joined the family (2150 units built) together with Block 500, heaviest of them all (300 units built). Popular DKW Block 200 had a pressed steel frame, air-cooled two-stroke engine (192,3cc, bore/stroke: 60/68 mm), Amal carburetor and three gears. The power output was 6HP, weight – 120 kg and maximum speed was 80 km/h. It was priced 775 RM.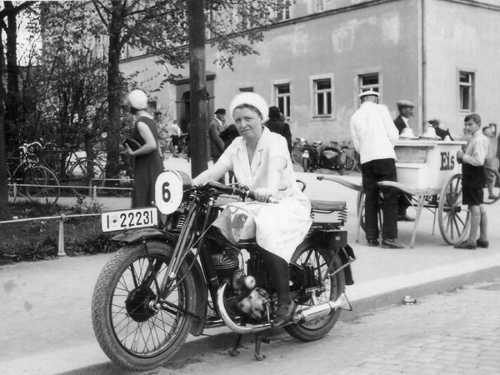 DKW Block, a photo from 1931.