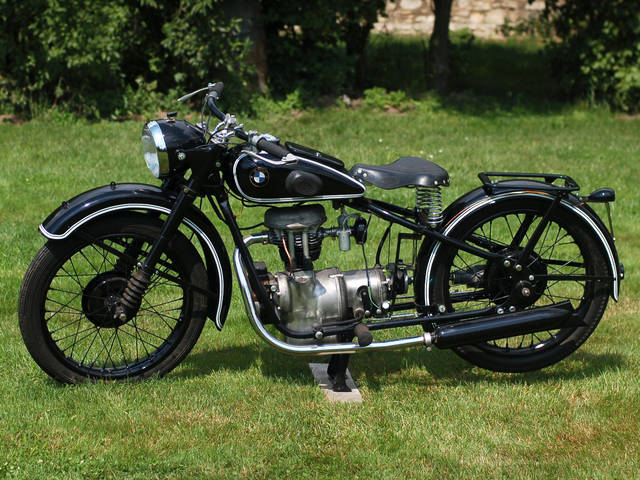 BMW R23 was built from 1938 to 1940. It was the successor to the R 20. Four-stroke single cylinder engine 247 cc. Maximum power 10 HP. 3 gears, foot switching. Typical for all BMW motorbikes Cardan shaft drive. Fuel consumption was about 2.75 litres per 100 km, and top speed 95 km per hour (or 59 mph). 8021 units were made in two years and sold at the price of 750 RM.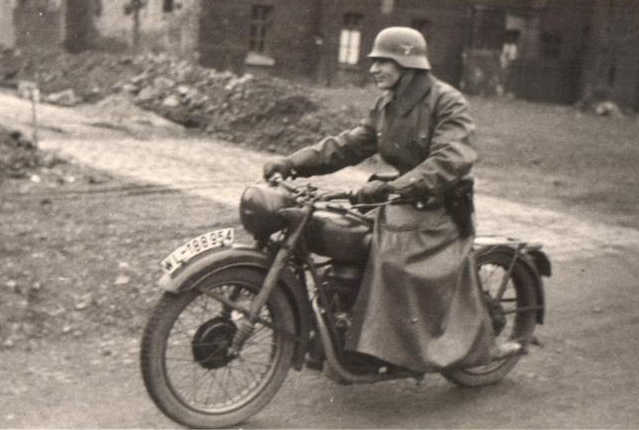 Photo of R23 from Autogallery
Until 1938 no driving license was needed for motorcycles up to 200 cc; this regulation was changed, but a new driving license category was introduced for motorbikes up to 250 cc. BMW company's answer was to increase the engine capacity to 250 cc. Models R20 and R23 were very similar in many respects: drive, suspension, brakes, front fork and ignition system were identical. That's why BMW offered a conversion kit for the R 20, enabling the users to update it to 250 cc. In 1948 R20 model was used as a starting point to construct the first afterwar BMW motorcycle.